our weekend show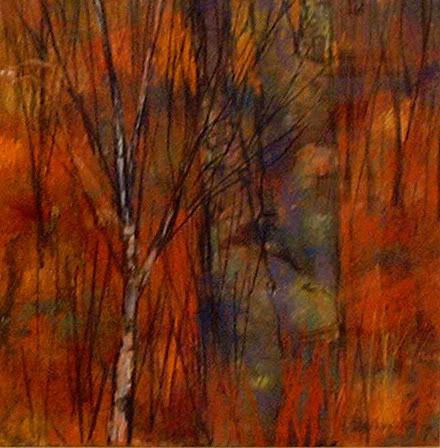 The weekend show is over and I'm exhausted!
It was hard work but we all work together well. The village hall was a really nice venue and I think we all want to show there again ...... just not too soon!
We had to carry the heavy display boards across the car park and assemble them, hang the work, arrange tea/coffee/cakes/mince pies (it creates a nice atmosphere and people linger ... and hopefully decide they
will
have that painting they want after all :) !). set up tables and chairs and our individual browsers .....
Then we 'man' the exhibition, talk to the visitors/buyers
... and then it all has to be dismantled, loaded back into the cars and we sort out the money - the coffee money goes to our group funds and we also give 5% of any sales to the group funds - that and the annual subs pay for the hire of the hall.
Now I can think about Christmas and the next show in January.
We made a few sales so it was all worth it :) I sold the one shown here.
This is a small painting done on cork, an experiment. I used watercolour first (use cork that hasn't been sealed) and then worked over that in pastel. It isn't possible to build up multiple layers but it took the pastel really well and I liked the effect. It's something I'll experiment more with.
I really like pastels but not the nightmare of framing them without getting pastel dust on the glass or mount :(