Sketchbooks: sketching bits and pieces, everyday objects, simply for practice of observation, doodling and mark making or trying out new media mixes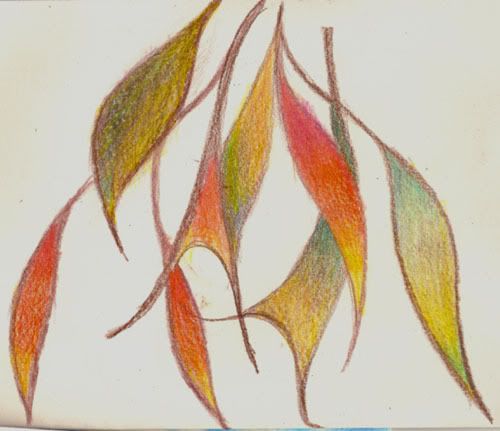 I've been working horribly long hours again so the canvasses are on hold :>( - but I'm mulling over ideas on where to go next with them.
So, I thought I'd carry on talking about sketchbooks, this time about using them simply to record interesting things, practice hand eye coordination and mark making, trying out new materials and mixes of media - the equivalent of practising scales on the piano and improvising in jazz all jumbled up together :>D
This first one is just doodling but even so is practice at getting soft colour changes.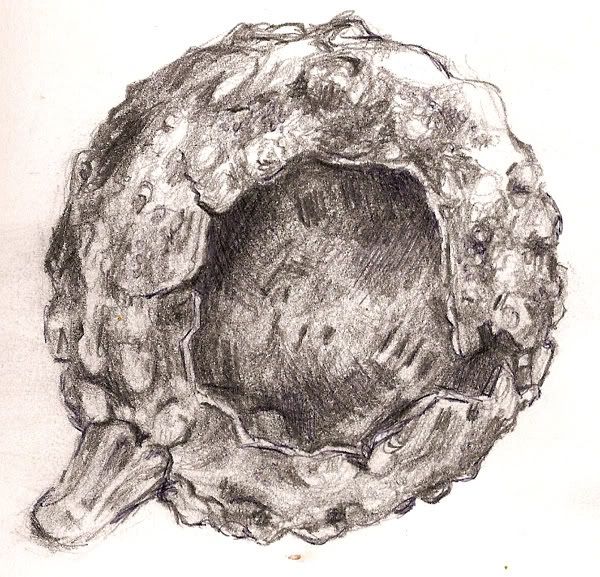 I've shown these before, the sketches were done during teaching - the gourd is in the still life store, the jar we keep the erasers and sharpener in. Not objects of be
Looking hard, trying to get shapes, tone, texture and perspective, it's all good practice for working plein air or doing life drawing,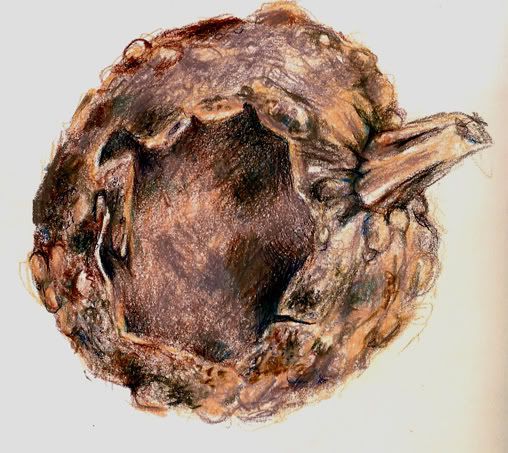 When the dreaded mental block strikes or you simply can't face the challenge of 'finished' works - go back to the sketchbook and play. No pressure, just looking at objects or people or animals or scenery around you. It could be a simple pencil sharpener - objects of no importance, just a challenge.
It's in my sketchbook that I can experiment with mixing media, such as the charcoal with coloured pencil recent work, a mixture that I found I loved. It has the beautiful soft painterliness of the charcoal creating a distinct mood - the coloured pencils just add accents of colour.

None of these were done as research for paintings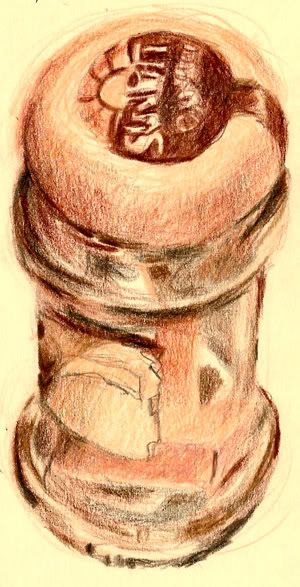 or part of an ongoing series of work. They were simply done in spare moments to practice drawing, simply because they interested me at the time. They'll stay in the sketchbooks.
I'm seeing my daughters and grandson at the weekend - a family get together, so there won't be much painting happening for a few days - maybe some sketching though. I'll take sketchbook and pencils with me.
You can see more sketches on
www.sitekreator.com/viviensketches
some seriously researching for paintings, some of objects like these, cats, people, landscape, trees .........
and paintbrushes :>D

.